The non-standard gripper combination
Case:Heavy Gripper Combination, Six fingers gripper combination has relatively high load capacity, especially suitable for grasping long and heavy objects.
Learn More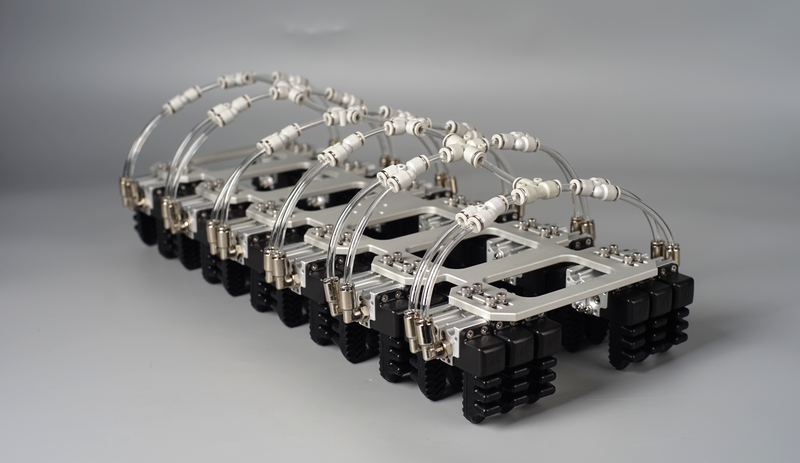 The other Gripper combination
Based on the modular design, the soft finger module can be seamlessly spliced. With the sliding mounting plate and Alu-profiles, the finger module is extremely expandable and adaptable. Shorter design time and less development cost.
Learn More